The 2019 Logistics Brief MVP Awards!
Logistics Brief brings together the best content from hundreds of industry thought-leaders. These awards will recognize the Most Valuable Posts as judged by our readers, award committee, and our machine intelligence and social media. We will recognize the posts that provide the highest value to industry professionals - useful and actionable information, that is tactical or strategic in nature, providing either long-term or short-term value.
Check out the 2019 MVP Awards Winners Spotlight:
CATEGORIES
Awards will be given for articles covering the following categories:
Audience Size
Every day, our articles are read by an audience of over 42,000 people on our site and newsletter. We use our machine intelligence and social media, bolstered by our editorial team, to curate this content.
But 2019 is coming to an end and we want to know: of all of our articles, which are the best of the best? Our machine intelligence, social media, and editors can get us close. But we want that extra special touch that comes from beloved reader feedback.
You can represent these 42,000 readers. Cast your vote and let us know what you like to see!
Judging Criteria
We're judging posts that we see to provide the highest value to industry professionals. Does your article include useful and actionable information? Is it tactical or strategic? Does it provide short- or long-term value? Those are the types of questions our judges will be asking themselves.
PROCESS AND TIMING
Submitting content for consideration
To nominate an article, please fill out the Typeform above. Articles must have been published between January 1st, 2019 and October 18th, 2019 to be eligible.
Nominations are open until October 18th. After that, our panel of judges will review the nominations and narrow them down to a list of finalists for each category.
Voting
Finalists will be announced on November 18th. Once finalists are announced, we will open up voting to our readers. Voting ends on November 25th. Winners will be announced on December 4th.
Program Committee
Meet our expert panel of judges!
Adam Robinson
Director of Marketing, Cerasis
Adam Robinson brings over a decade in Marketing & Sales experience, with a focus on business storytelling that connects with the desired audience in order to create awareness, thought leadership, and qualified inbound leads. As Director of Marketing for Cerasis, a North American third party logistics company focusing on transportation management technology & solutions, Mr. Robinson has had the pleasure of creating content in the transportation marketplace for the last 6 years. While the focus is to increase Cerasis' standing in the marketplace & grow the Cerasis business, the love of logistics, manufacturing, and the supply chain at large feels more like a charge of passion rather than work. With that said, Mr. Robinson has another passion: sharing all he can to help all companies do better at digital marketing and offering a value through content to the desired target audience.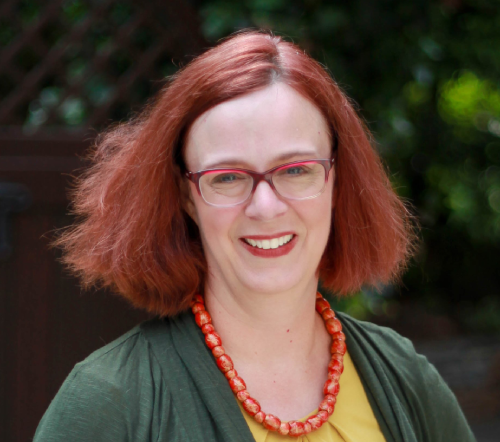 Cathy Morrow Roberson
Founder and Head Analyst, Logistics Trends and Insights, LLC.
Based in Atlanta, Logistics Trends & Insights aims to cut through the content noise and provide customized logistics research and consulting services. Founder and Head Analyst Cathy Morrow Roberson has more than 15 years of experience in the logistics market, including 10 years with UPS Supply Chain and several years with specialized consulting firms. In addition to being quoted in numerous publications, Roberson has published numerous articles in various business and logistics publications.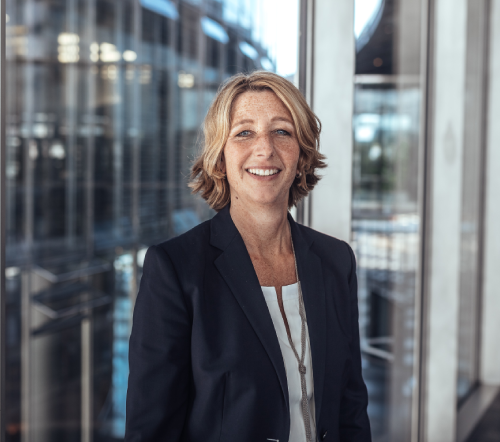 Sabine Mueller
CEO, DHL Consulting
Sabine Mueller is the CEO of DHL Consulting. DHL Consulting is the independent strategic supply chain and management consultancy of Deutsche Post DHL Group, employing over 100 consultants globally. Sabine has been dedicated to the logistics sector for close to two decades. After she joined Deutsche Post DHL she took several roles as Consultant, Project Manager, Associate Partner, after that in 2003 she was appointed SVP Head of the Corporate Organization. Starting with 2010 CEO DHL Consulting. Together with her team at DHL Consulting, they passionately guide global logistics executives to effectively tackle and overcome supply chain challenges. In her own words: "As leaders, we cannot ignore the severe transformational changes this field is going through, which require us to rethink the way we do business. Digitalization, big data, artificial intelligence, robotics, IoT, drones, blockchain, and the circular economy will redefine the supply chain and logistics ecosystem." Beyond her logistics career, she considers the advancement of women in executive roles to be a fundamental requirement for business success. She is personally committed to helping female leaders succeed and promote more diversity in management teams.